On February 6, 2023, Congrès Inc. Tokyo Headquarters' employees, together with members from our convention facility "Congrès Square Haneda" as well as from other facilities managed by Congrès, cooperated in a beautification campaign to clean up the surrounding area. The project was dubbed "Mission: Clean Haneda!"
Congrès has established 4 materiality themes (priority issues or key challenges) as part of its sustainability policy. As a link to tackling one of these, "Supporting sustainable urban/town planning through facility management," Congrès has conducted garbage collection missions in various communities in Tokyo up to now, including Tokyo SkyTree town (Sumida-ku), Roppongi (Minato-ku), Odaiba (Minato-ku) and Shibuya (Shibuya-ku). This is the 5th initiative.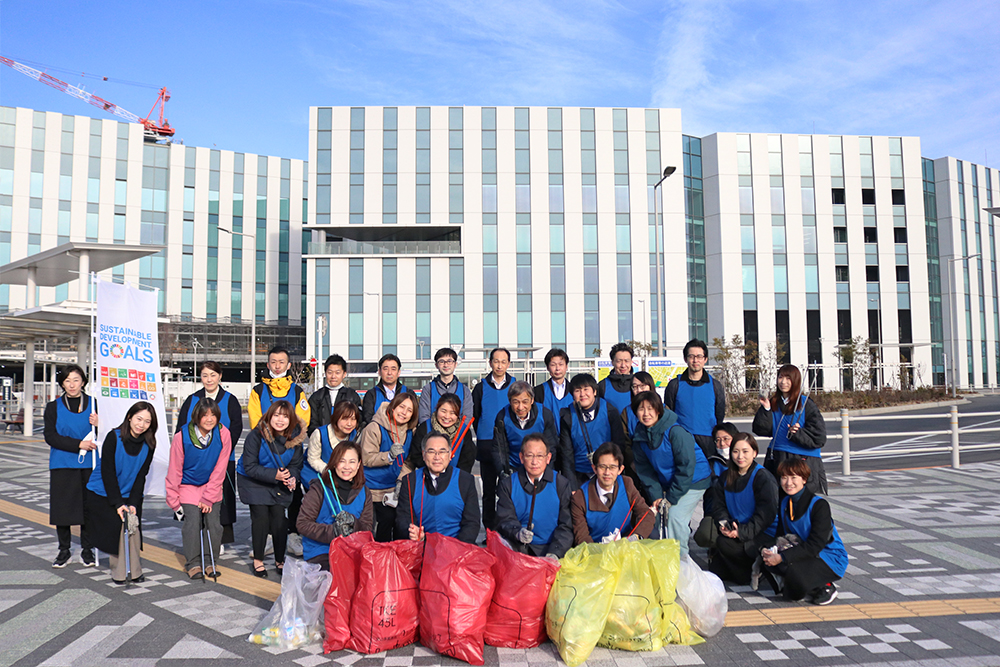 28 members from "Congrès Square Haneda" and Tokyo Headquarters gathered on the day. Even in implementing the activity, ecologically-friendly measures were adopted, such as providing protective gloves made from fiber waste. They started out at Anamori Inari Jinja Shrine, where members paid their respects with gratitude to the community and wishing for a safe and successful mission, and they were off!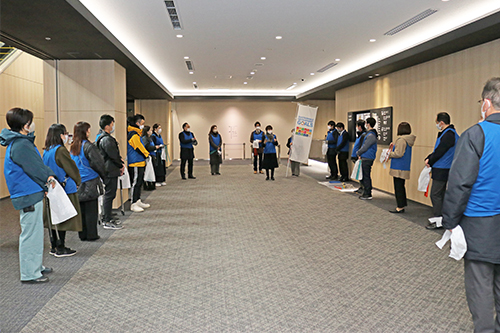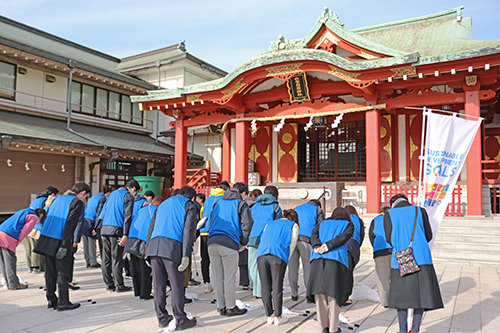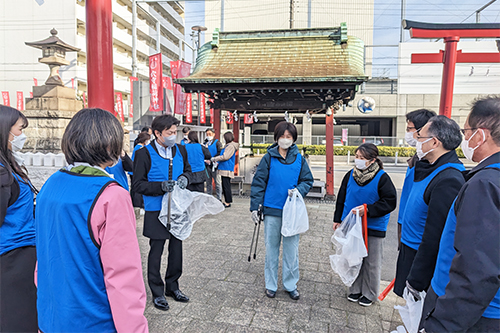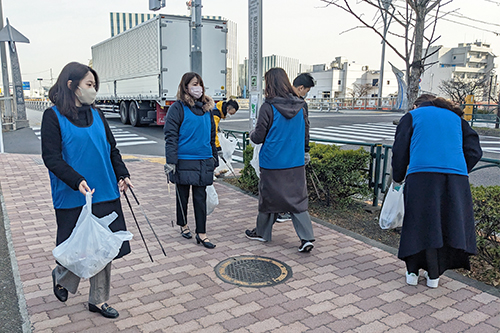 4 teams took different routes through the area. Although there was minimal litter found near the shrine or in the shopping streets, the teams picked up more in the residential areas, parking lots and along the river. They gathered a whopping 9 large bags (total of approx. 400 liters) of trash. The members' comments included: "I was able to communicate with other employees that I don't know through my work – by means of collecting trash! A truly new experience;" "As I picked up the litter, it came home to me how incredibly difficult and complex waste disposal is. I intend to once again re-think how I discard things and separate garbage."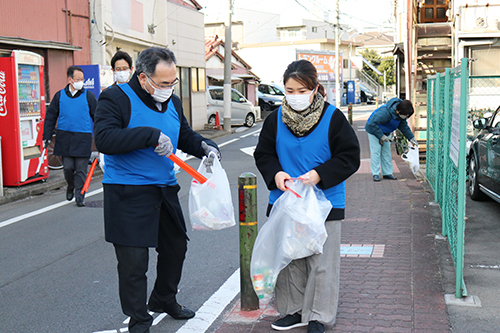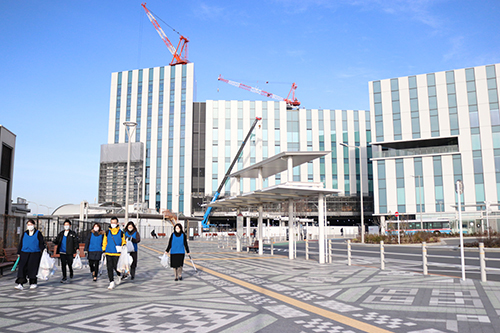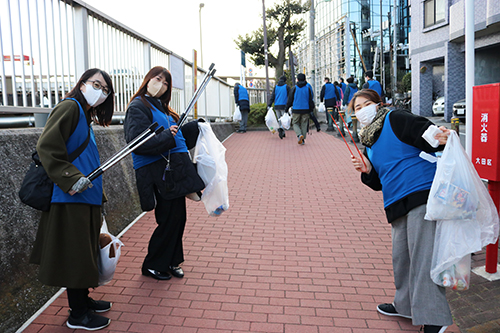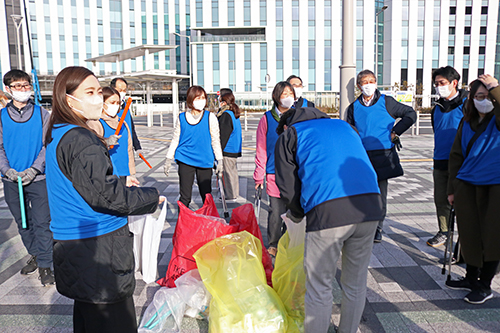 On the same day, we conducted an experiential Workation geared for employees who participated in the beautification project, giving them the opportunity to spend their working day away from their usual office, in working spaces set up in the lounge at Congrès Square Haneda. Please click "here" for details.
Participants shared that through this clean-up mission, they felt refreshed seeing the town gradually become clean.
Congrès intends to continue to strive to revitalize communities, together with local residents.
◎Past garbage collection missions
・1st Mission: "Clean Tokyo SkyTree town" (Japanese Only)
・2nd Mission: "Clean Roppongi" (Japanese Only)
・3rd Mission: "Clean Odaiba" (Japanese Only)
・4th Mission: "Clean Shibuya" (Japanese Only)