Human Assets & Hospitality Services

At Congrès Inc., we have International Conferences in our DNA
Besides being the leading company in Japan's convention industry, Congrès Inc. provides human resources services leveraging our track record of success in managing international conferences, and the knowhow we have amassed through managing over 80 facilities.
Having a personnel register well stocked with human assets with high-level language and communication skills, we are able to provide outstanding staff. Our services have helped our clients solve problems by enhancing their own work efficiency. Over the years, this has earned us many plaudits.
Japanese-Style Hospitality that Wins Accolades at Expos in Japan and Overseas
Congrès has operated various pavilions at large-scale global exhibitions. Our comprehensive service is underpinned by a deep understanding of each pavilion's organizational system and operational style, and of the customs, culture and traditions of the relevant country. This, along with the thoughtful and meticulous Japanese-style hospitality we provide, has earned us high praise from clients in Japan and overseas, along with positive media coverage on many occasions.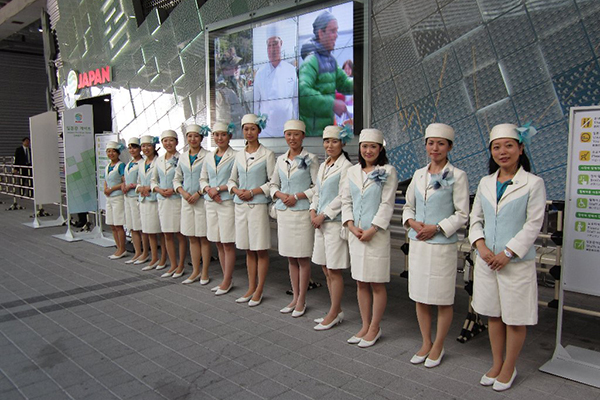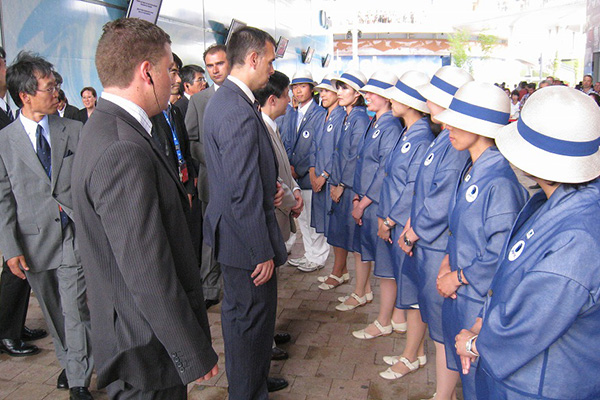 Services provided:
Staffing and operation management of cultural facilities
Facility operation planning, staff recruitment and training, preparation of manuals and other documents, general operation management
Event and convention staffing
Outsourcing and Administrative support
Temporary staffing, temporary-to-permanent placements, staff referrals
In-house interpreting and translation, bilingual secretarial services, English-speaking clerical services, reception and information desk services, general administration services, sales administration services
Human resources and general administration, accounting, customer service, marketing
Event operation service, secretariat support, back-office service, reception service
Training in business etiquette, customer hospitality and protocol
Recruitment, training and management of volunteers
and more