We are proud to announce that we were awarded the ISO14001 Environmental Management System Certification on December 7, 2009.
As a leading company in the industry, Congress Corporation will hereafter continue to be committed to conducting environmental management based on a good balance between environmental conservation and business development, focusing in particular on the promotion of "green meetings."
Environmental Management System Standards:
ISO14001:2004, JIS Q 14001:2004
Certified by the United Kingdom Accreditation Service (UKAS)
Accreditation audit conducted by Bureau Veritas Japan Co., Ltd.
Date of Certification: December 7, 2009
Certificate number: 1241451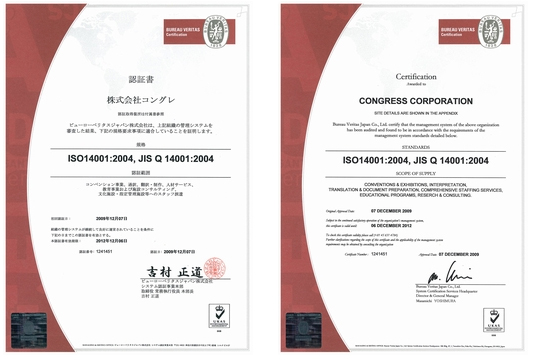 Please click here to view our Environmental Policy.