Conventions, Sustainability
01.20.2023
Congrès Inc. operates the 67th Annual Meeting of Japan Society for Reproductive Medicine – Reduction of waste with a poster service using limestone material
From November 3 to 4, 2022, Congrès Inc. was in charge of operations for the 67th Annual Meeting of the Japan Society for Reproductive Medicine. For the "Poster Session," where speakers usually make presentations using posters made of paper, we adopted the resource recycling poster printing service "Rakupos ECO" instead of conventional paper posters, to tackle reduction of waste after the annual meeting finished.
This effort was realized after the organizer agreed to Congrès' proposal to utilize "Rakupos ECO" from the perspective of the United Nations' SDGs and aligned with one of the company's 4 materiality themes (priority issues or key challenges); Support efforts to solve issues in society through creating fora for meetings & events.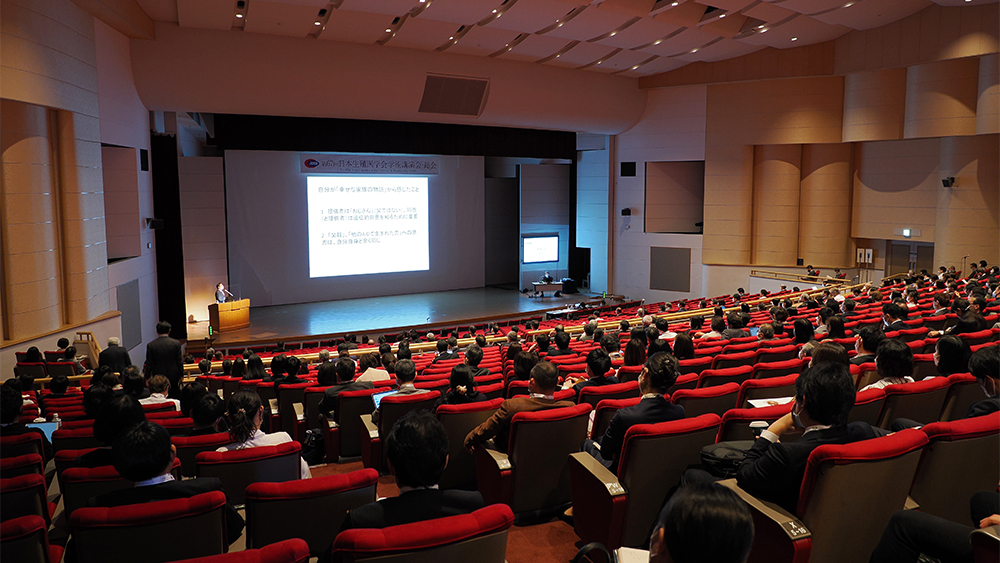 The theme of the 67th Annual Meeting was "Reproductive Medicine and Society." The president of this meeting, Prof. KUJI Naoaki, Department of Obstetrics and Gynecology, Tokyo Medical University said "I hope this meeting would become an opportunity to assist us to identify issues related to developments in cutting-edge medical and basic science and their connection to society, think about solutions, and strive toward creating a better future, together with fellow participants."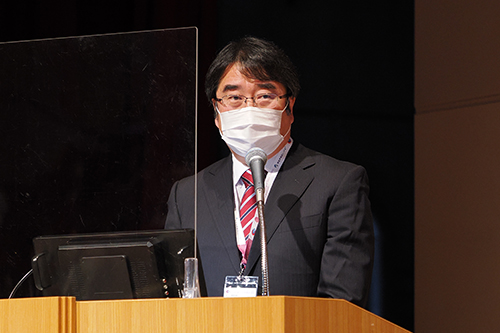 Action for SDGs: Adopted "Rakupos ECO" resource recycling academic poster service
At medical academic conferences, in addition to general lectures and symposia where speakers make presentations using PowerPoint, there are also "poster sessions" where speakers use paper posters or digital displays to present their research/clinical findings.
Regarding poster sessions using paper, which is the conventional style, there was the issue that the paper used would become waste after a conference. As a solution strategy, Kinko's Japan Co., Ltd. started a new poster printing service, "Rakupos ECO" that achieves resource recycling by using "LIMEX," a new material made mainly from limestone, instead of paper for printing. After use, it is possible to recycle this sheet material utilizing the resource circulation coordination service "MaaR for Business," also provided by TBM Co., Ltd.
Congrès proposed the services to the organizers of the 67th Annual Meeting as a sustainability measure, and they adopted the suggestion.
In addition, this meeting was the first time for Kinko's Japan to actually implement "Rakupos ECO."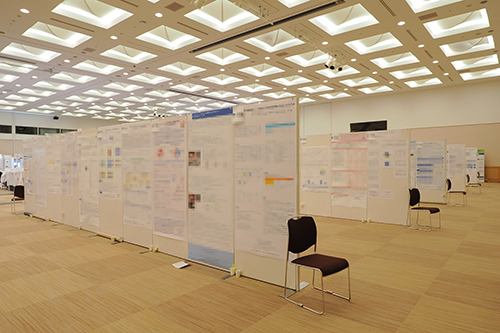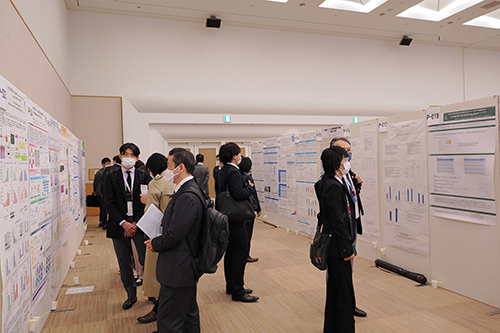 Congrès will continue to proactively propose SDGs-related measures to our clients, as a Professional Congress Organizer (PCO), linked to our efforts toward realizing sustainable meetings & events.