From September 28 to October 8, 2020, Congrès Inc. was in charge of operations for the 7th Annual Meeting of "Innovation for Cool Earth Forum(ICEF 2020)" hosted by Japan's Ministry of Economy, Trade and Industry (METI) and the New Energy and Industrial Technology Development Organization (NEDO).
Due to the spread of COVID-19, it was held as a virtual convention. 10 concurrent sessions were held from September 28 to October 2, and 3 plenary sessions and the side event "Roadmap Project" were held from October 7 to 8. The chairs and speakers who are based in Japan and were able to come to the venues attended onsite under compliance with infection prevention measures, and others from overseas joined online.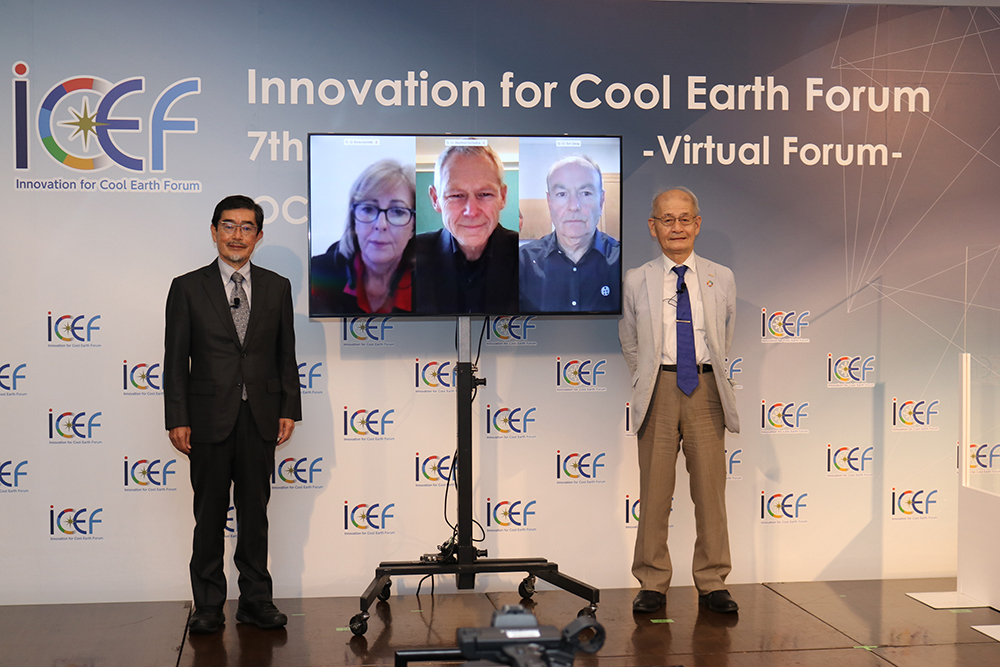 The Innovation for Cool Earth Forum (ICEF) has been held annually since 2014, sponsored by METI and NEDO, based on a proposal by former Prime Minister Shinzo Abe.
ICEF is regarded as the "World Economic Forum" for energy and environmental technology, and is a large-scale international conference aiming to become a global platform for discussion and cooperation among industry, academia and governments experts around the world in order to promote and explore innovation, the key to solving global warming.
Congrès has been appointed as the secretariat for ICEF meeting operations for 7 consecutive years.
For the 7th Annual Meeting, as it had been difficult for conference attendees to gather due to the impact of COVID-19, Congrès created a virtual venue close to reality in response to the organizer's intention to hold a conference similar to previous years, and utilized creativity in arrangements so that the chairs/speakers who could attend on site would give their lectures there at the venue.
In the final session of the program, "Road to Beyond Zero," the moderator, Mr. YAMAJI Kenji and one of the speakers, Mr. YOSHINO Akira, the winner of 2019 Nobel Prize in Chemistry, attended the session at the venue, and other speakers, Ms. Fiona Reynolds, Mr. Manfred Fischedick, and Mr. Tom Delay CBE, participated online from overseas.
We choreographed the virtual screen to make it appear as though all five people actually gathered at the venue.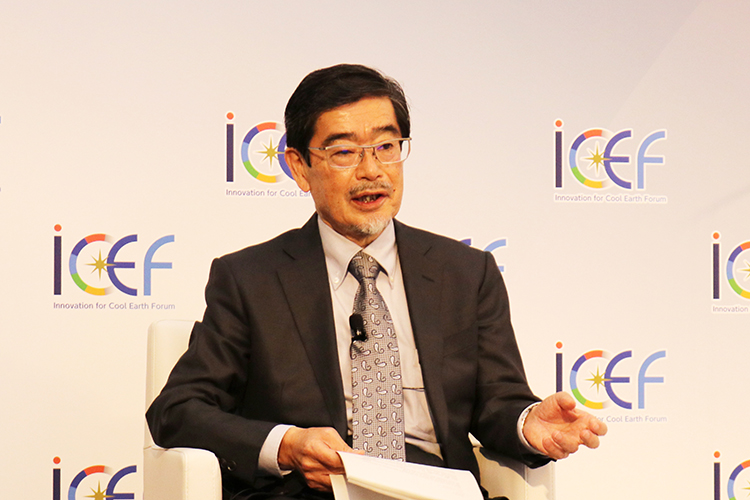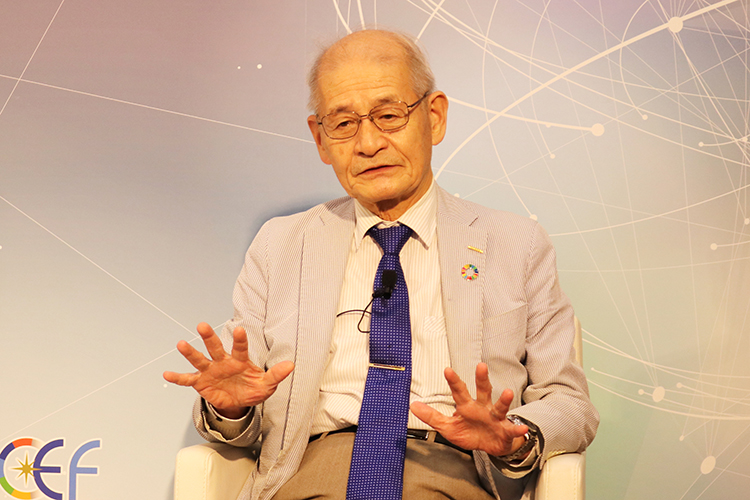 The theme this year, "Beyond Zero," refers to aiming for reduction of CO2 emissions to zero in 2050 and negative compared to 2020. In this session, the current situation, issues and challenges for achieving "Beyond Zero" were discussed.
At the venue, technical equipment and staff were positioned so that live streaming could be performed clearly for all participants who joined the conference online.
As countermeasures to prevent the spread of infection related to COVID-19, all speakers and staffs were asked to cooperate with the automatic temperature sensor and hand sanitizer when they entered the venue.
In addition, the stage was constructed to ensure sufficient physical distance during the sessions.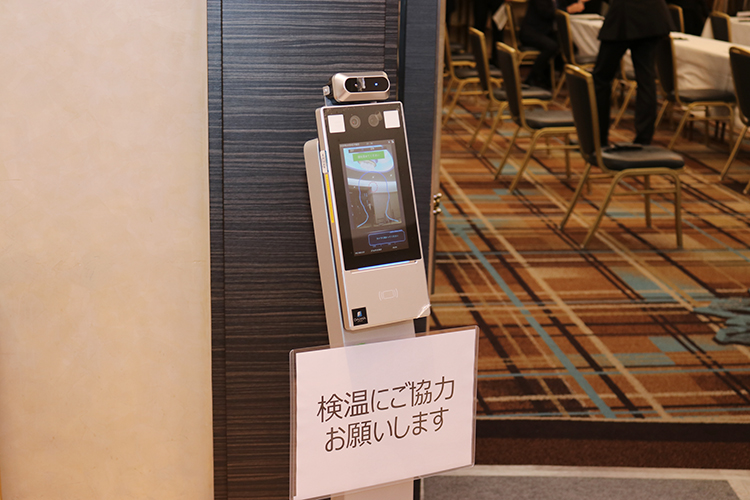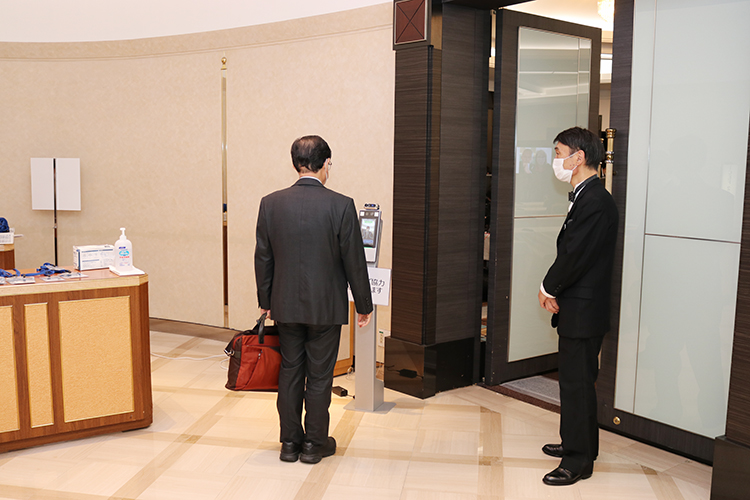 Congrès will continue to propose various forms of meetings & events, including virtual and hybrid conventions utilizing online technology, amidst the new reality of "with COVID-19."