The 7th edition of "Japan Drone" exhibition & international conference, produced by the Japan UAS Industrial Development Association (JUIDA; headquarters: Bunkyo-ku, Tokyo; President: SUZUKI Shinji) and Congrès Inc. annually since 2016, was successfully held as a solely physical event in June 2022, drawing some 17,000 attendees. This year was especially lively, and lots of media covered the exhibits, conference and activities on site, such as NHK the national broadcaster, and other private TV channels.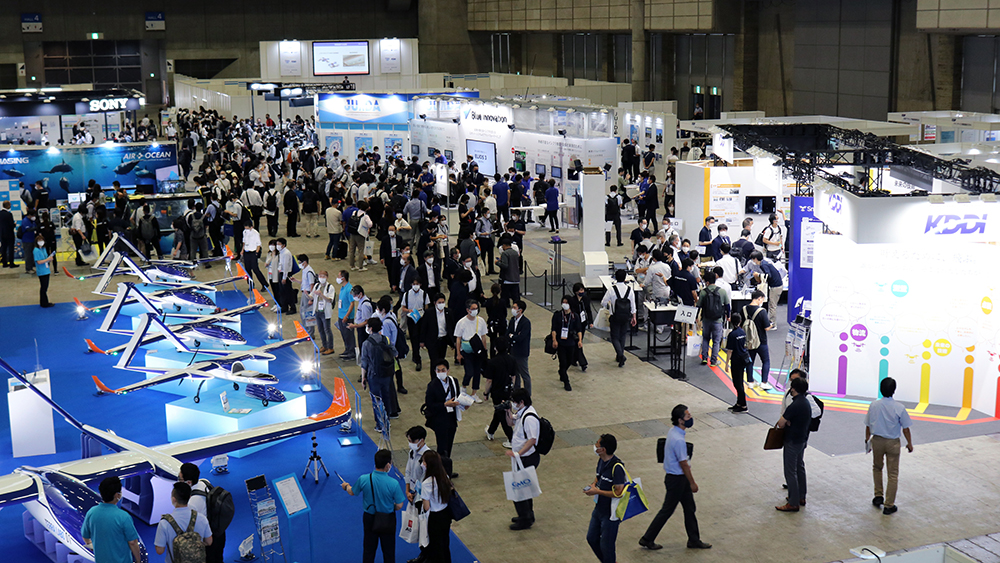 Congrès Inc. produces its own events as part of its business portfolio. One such event is "Japan Drone," launched in 2016, Japan's first full-scale event for the consumer and commercial drone market, and a forum for drone related industries, many of which are start-up companies, to conduct practical business negotiations. The event, comprising an exhibition and conference, has expanded its scale along with the steady growth of the drone industry.
"Japan Drone" has been held in different formats over the past 2 years, due to the impact from the COVID-19 pandemic, but returned to its full-scale, solely in-person format this year for the 7th edition, Japan Drone 2022, held at one of Japan's largest exhibition centers, Makuhari Messe.
This year, the 1st International Advanced Air Mobility Expo 2022 was concurrently held to address various issues and seek solutions with key people at the forefront, while pursuing the future shape of the "industrial revolution in the sky."
Air Mobility, also referred to as "flying cars" due to their appearance, can "transport people," which is the most significant difference between this and drones. Today, advanced air mobility is based on electric vertical take-off and landing (eVTOL) aircraft, and is attracting attention as a cutting-edge industry that will lead the "industrial revolution in the sky" together with drones.
316 booths this year
In addition to conventional drone players, the large number of exhibitors included GMO Internet Group, Sony Group Corporation, KDDI CORPORATION, NTT DOCOMO, INC., SoftBank Corp., and terra labo Co., Ltd.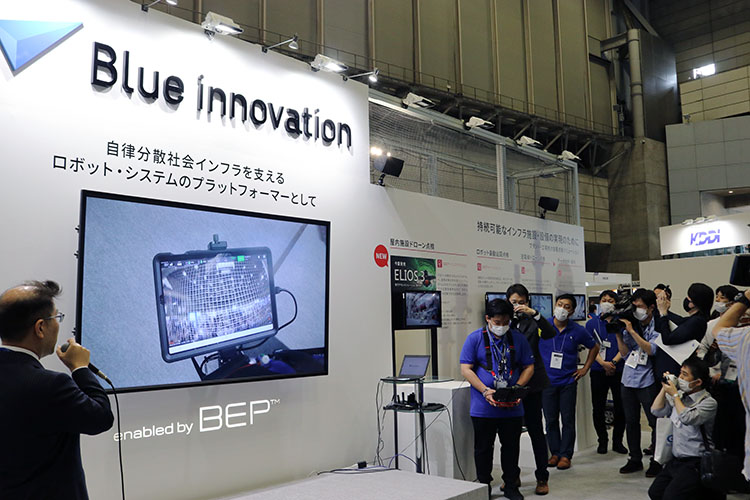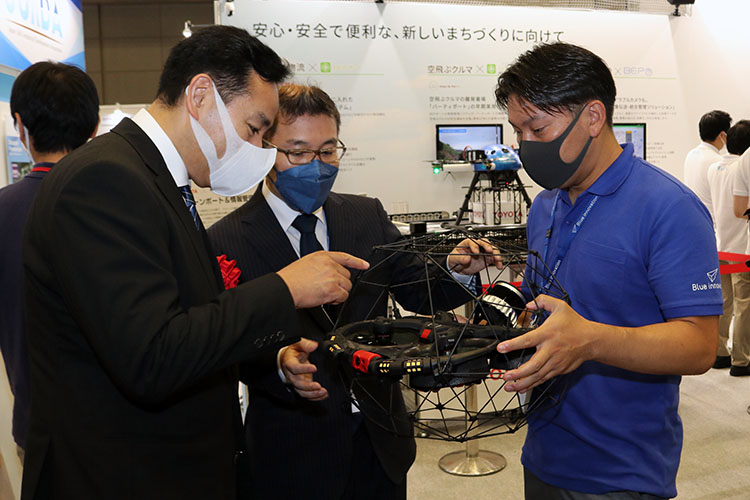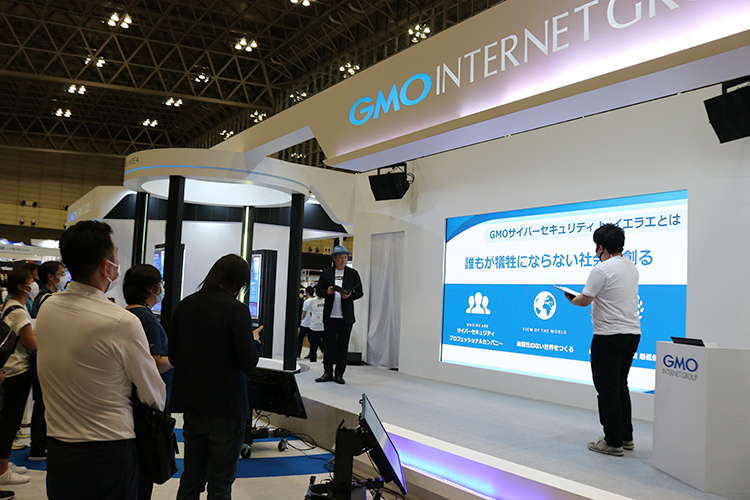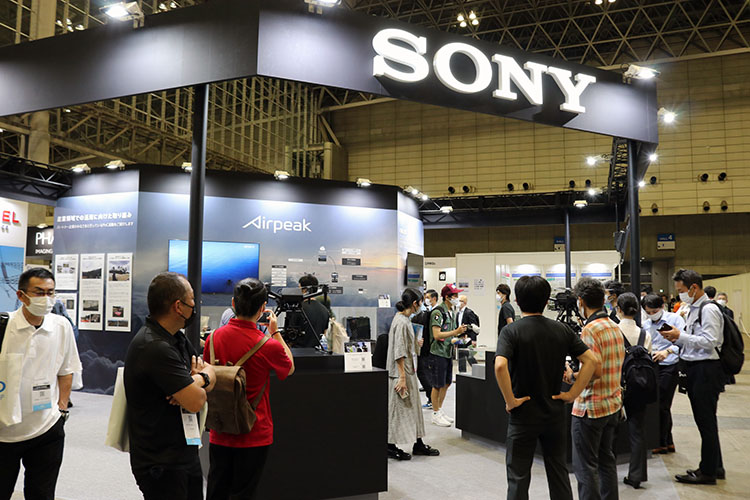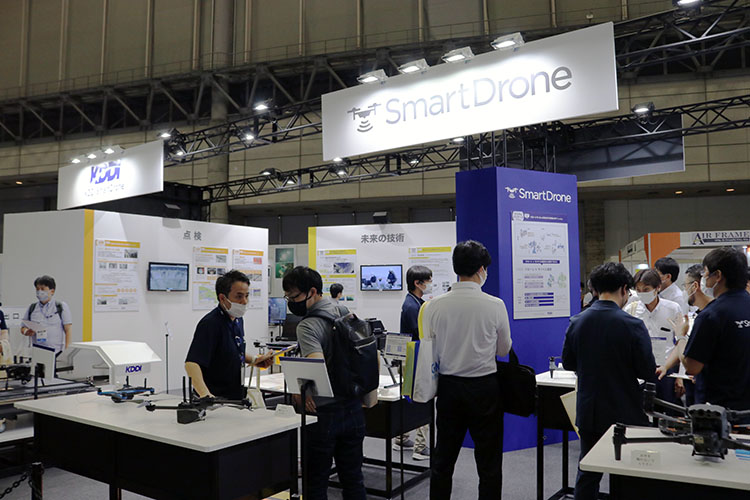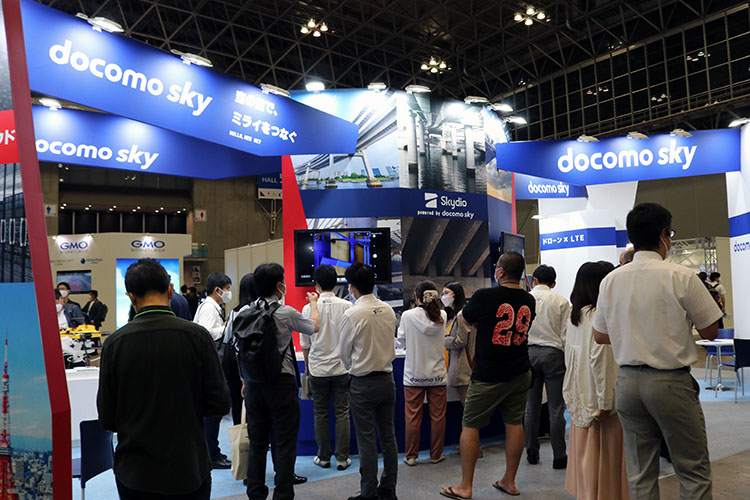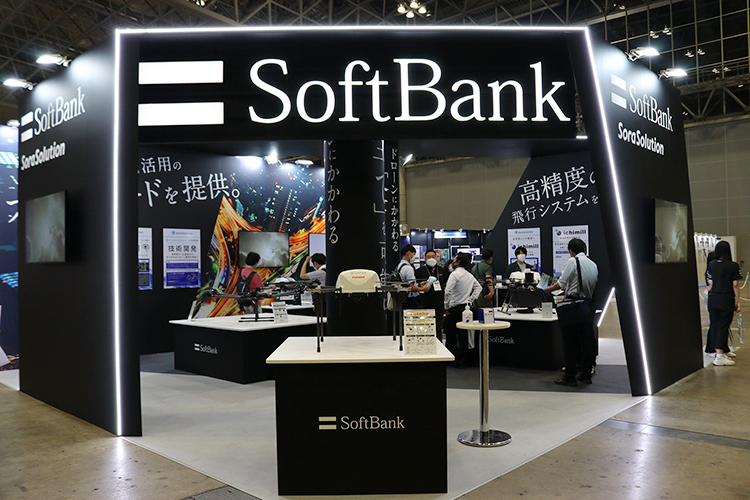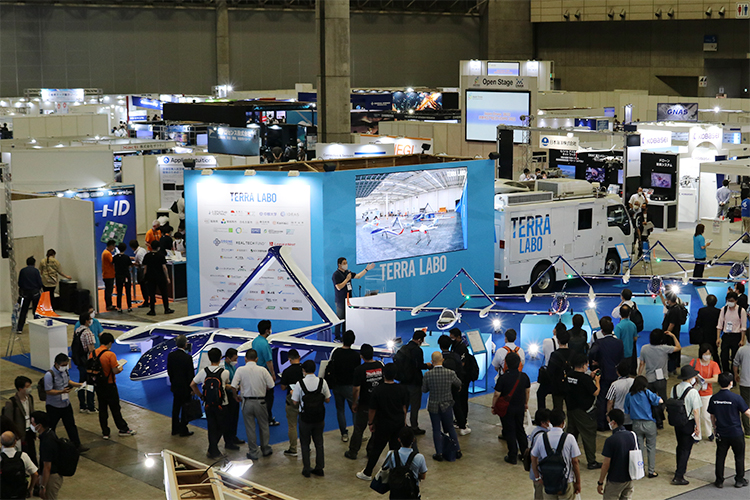 In the 1st International Advanced Air Mobility Expo 2022 exhibition area, attendees observed exhibitions including ITOCHU Corporation and SkyDrive Inc.'s "e-VTOL," and a model of a cargo drone from Wingcopter of Germany, while participating in business matching sessions for practical negotiations.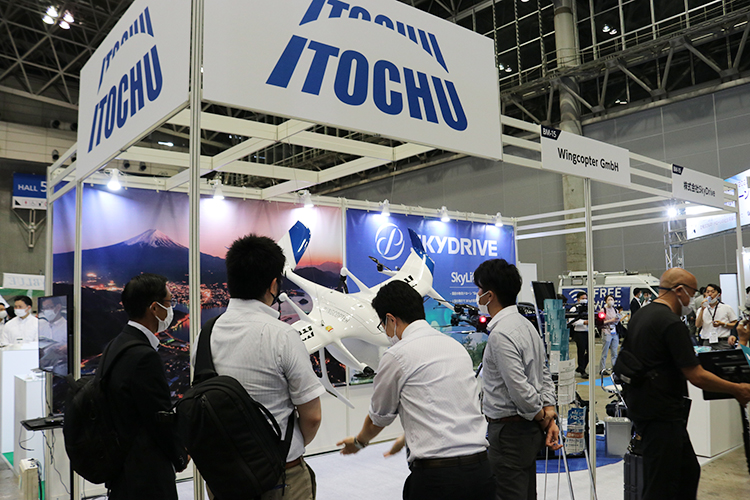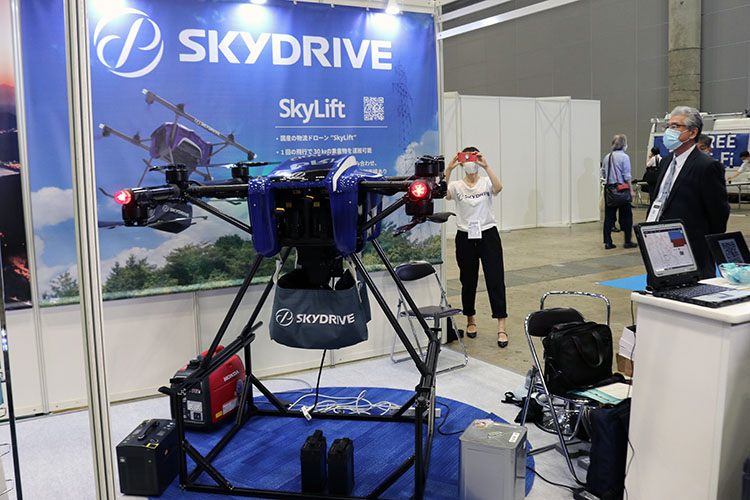 At the opening ceremony, SUZUKI Shinji, president of the Japan UAS Industrial Development Association (JUIDA), delivered the opening remarks, and other guests such as TANAKA Kazunori, member of the House of Representatives, offered their remarks.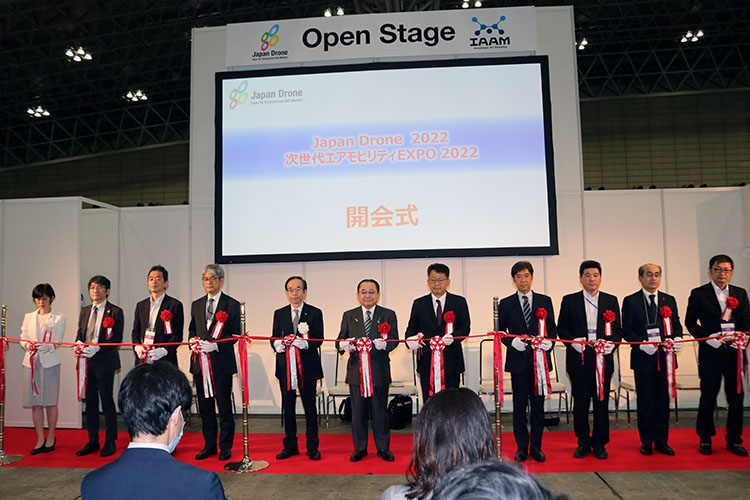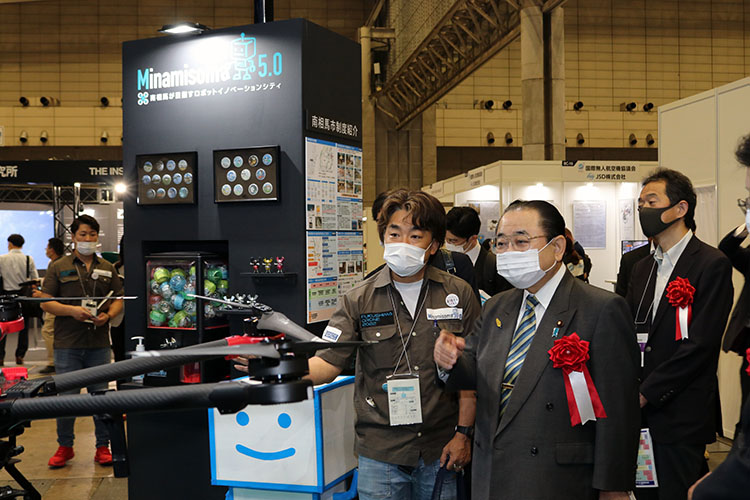 The organizer's theme exhibition zone, "Advanced Air Mobility: Toward Social Implementation of Flying Cars/Drone," introduced exhibits and roadmaps of ministries and agencies, regional governments, domestic companies including major international-route airlines, overseas companies, and other entities that are tackling initiatives looking toward actual implementation of flying vehicles (e-VTOL) and drones in society.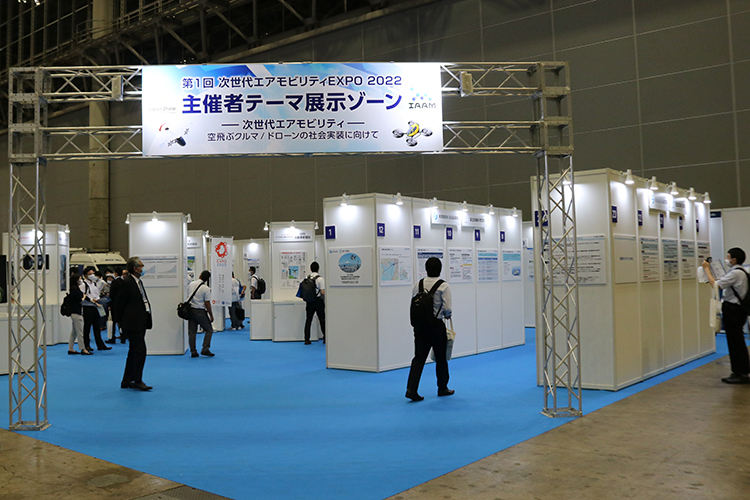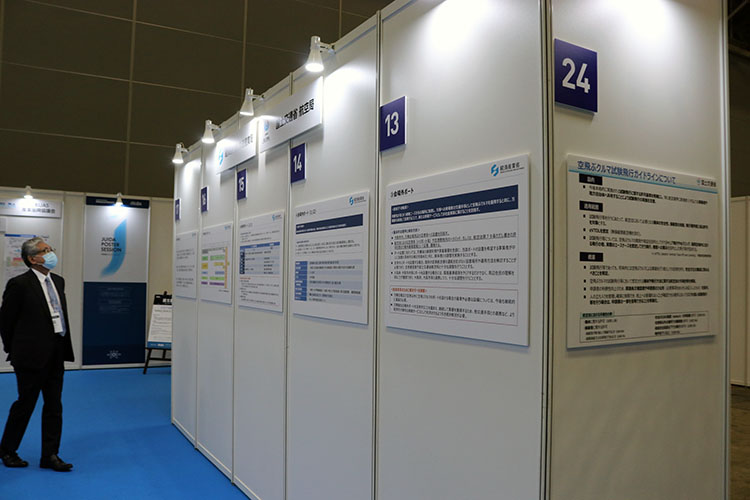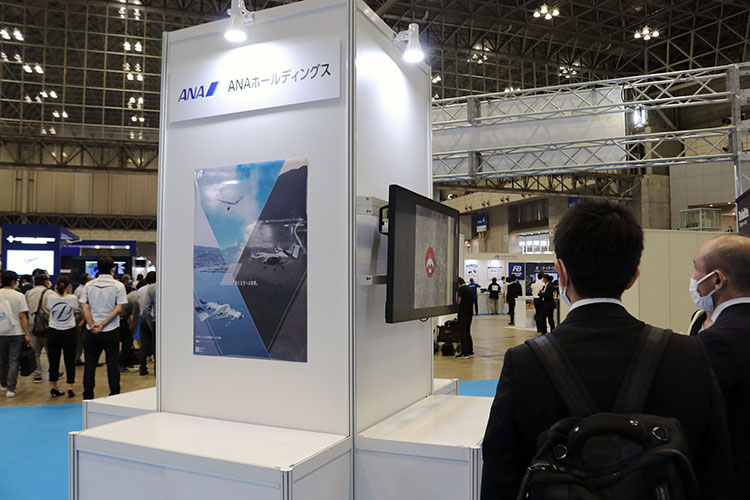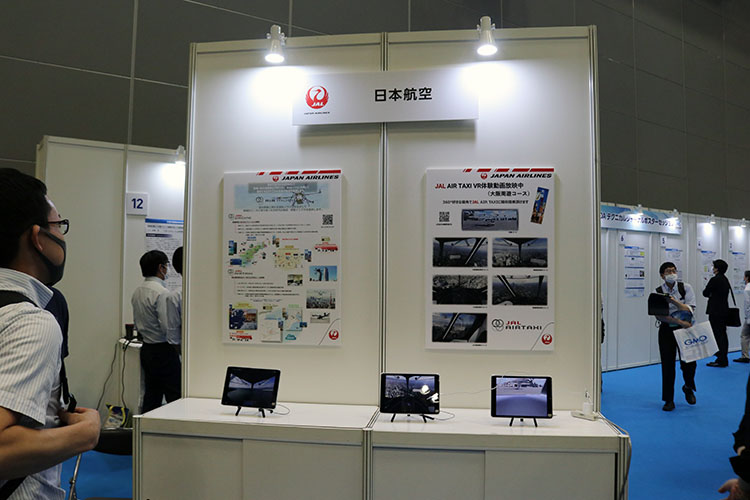 In addition, there were special exhibition corners such as "Drones x Fukushima Recovery Support" and "Drones x SDGs."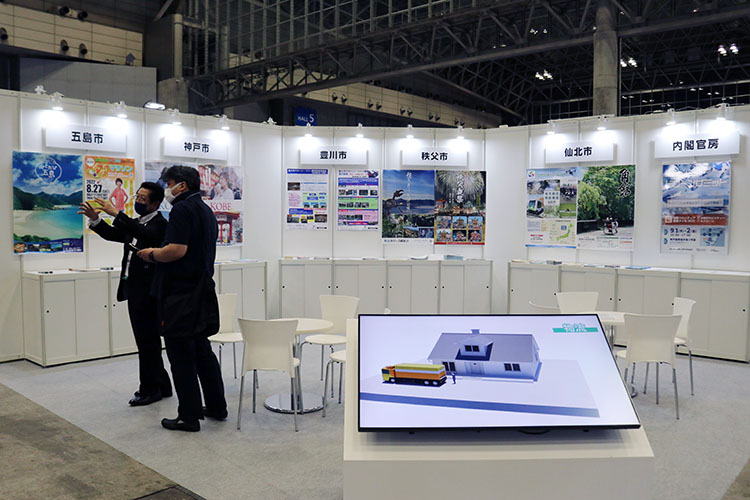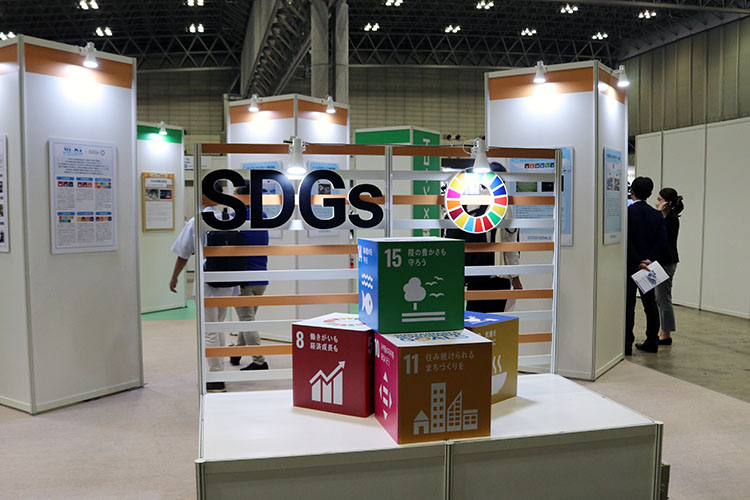 ■International Conference
The international conference featured various keynote lectures, seminars and forums. At the Innovation Seminar, thematic presentations were given on agriculture, logistics, education, surveying, aviation safety management system, space, along with the future prospects & latest technologies of drones and advanced air mobility.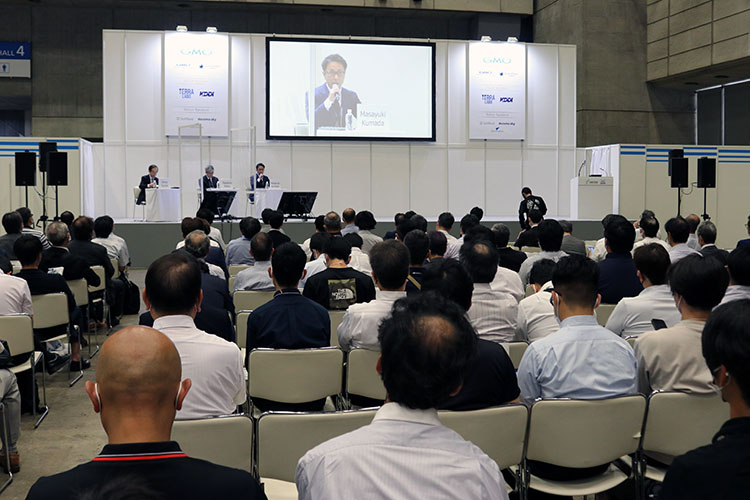 Congrès is committed to continuing to be engaged in activities bringing together people and new ideas in these kinds of cutting-edge fields, which not only highlight new technology and methods for its utilization to solve issues in society, but also serve to include members of the community, and link to sustainability and the SDGs.
Outline
Event: Japan Drone 2022 - Expo for Commercial UAS market –
Concurrently held with the 1st International Advanced Air Mobility Expo 2022
Dates: Exhibition: June 21 - 23, 2022
Conference: June 21 - 23, 2022
Venue: Makuhari Messe (Chiba , Japan)
Organizer: Japan UAS Industrial Development Association (JUIDA)
Co-Organizer: Congrès Inc.
Official website: https://ssl.japan-drone.com/en_la/conference/index.html
Number of Exhibitors: 187
Total Number of Booths: 316
Number of Attendees: 17,000