Incentive Travel & Conventions, Meetings Asia (IT&CMA) 2019, organized by TTGevents, was held in Bangkok, Thailand from September 24 to 26. Congress Corporation's Ikuko Nishimura, General Manager, Tokyo Office, Convention Business Division, participated as a panelist in the debate session co-hosted by ICCA and the World PCO Alliance.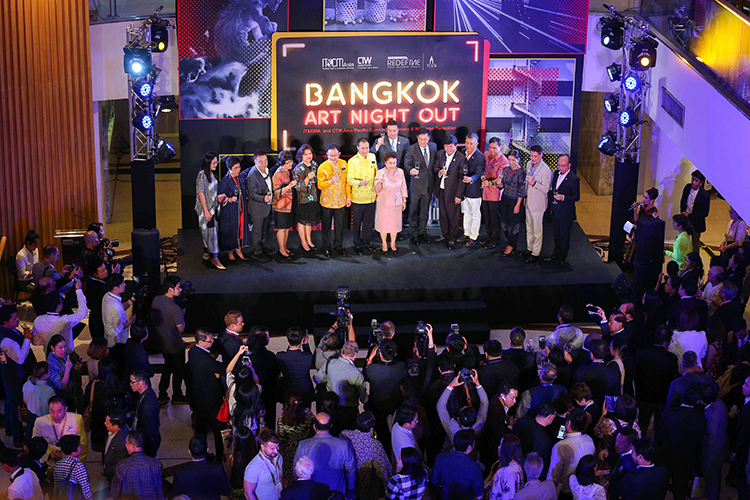 Scene from the Opening Ceremony & Welcome Reception
(Source: official IT&CMA 2019 website)
IT&CMA is one of the largest MICE industry trade shows in the Asia Pacific region, and 2019 marks the 27th IT&CMA, co-held with the 22nd Corporate Travel World (CTW) Asia-Pacific, which were established in 1993 and 1998 respectively. This year, the show took place for 3 days at the Bangkok Convention Centre (BCC), drawing approx. 3,000 participants.
The panel discussion, entitled "Face Off: Should Convention Bureaus (CVBs) and PCOs Work Together for Greater Success?" took place as part of Association Day, and was moderated by Noor Ahmad Hamid, Regional Director, Asia Pacific, ICCA.

Scene from the debate (Nishimura is seated at the far left)
A passionate debate unfolded as each side argued their stances. Nishimura, as a panelist representing the PCO side, presented her views on how PCOs and CVBs can work together to tackle ways that the MICE industry can contribute to local communities, referring to actual cases of recent meetings she directed.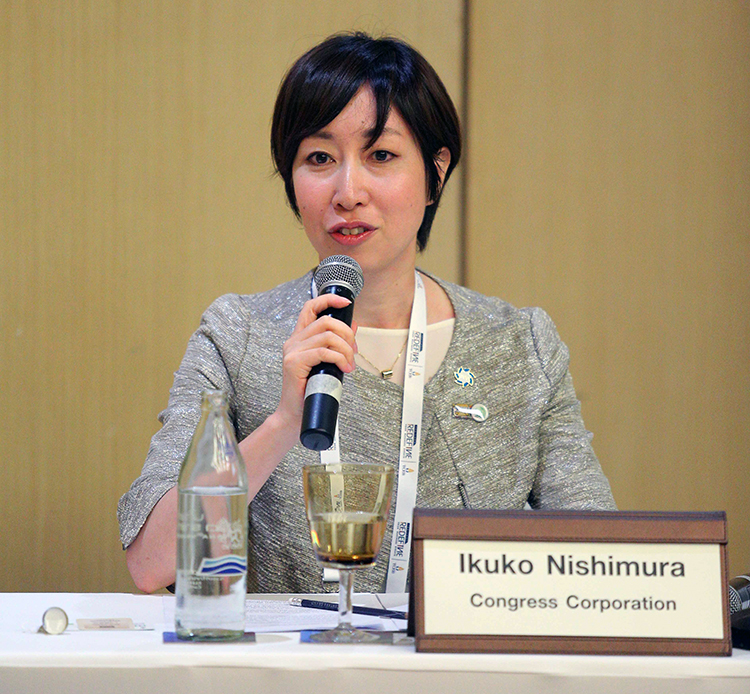 Taking advantage of opportunities such as these, Congress Corporation is committed to continuing to contribute to the further development of international MICE business in the future.