"Japan Drone 2016"was jointly held with the Japan UAS Industrial Development Association from March 24–26, 2016 (Thur.–Sat.) at Makuhari Messe, marking the first time the international exhibit/international conference on drones (unmanned aircraft systems) was held independently in Japan.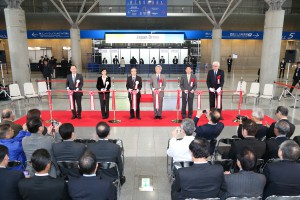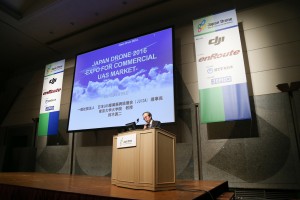 This event featured 30 conference sessions and exhibits from approximately 120 companies and groups from 7 countries, including Japan. The latest drone technologies, products, and a wide range of endeavors were introduced. Many people attended, including people from companies, government and municipal offices, and relevant organizations, as well as the general public. The event also garnered considerable attention from various media, and ended on a successful note.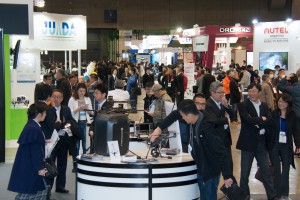 Each day, demonstration flights were staged using state-of-the-art drones in the flight showcase area of the venue, and the "Drone Impact Challenge" was held on the 26th (Sat.) when the event was opened to the public. The impressive flight performances drew applause from the crowd.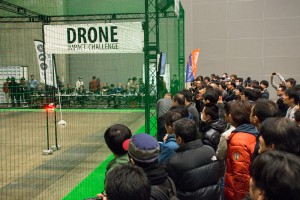 As new technology and legislation are developed, expectations are increasing for the greater utilization of drones in various industrial fields and for various purposes in the future.
 The 2nd conference is scheduled for March 23–25, 2017 (Thur.–Sat.) at Makuhari Messe. We look forward to seeing you there.
A hands-on drone event for elementary school children

"Best of Japan Drone" award ceremony
Participants voted during the conference and the announcement of the winner/award ceremony was held on the last day.